Help More Patients Say Yes – Faster
PatientFi makes it simple for your practice to remove the cost barrier for elective treatments with monthly payment plans. So those prospects who had sticker shock at the total cost yesterday? Today, they're your loyal patients.

With PatientFi, patients can get what they want today and then pay for it over time with a wallet-friendly monthly plan. No hidden fees or gotchas. Just a totally transparent, affordable way to say yes.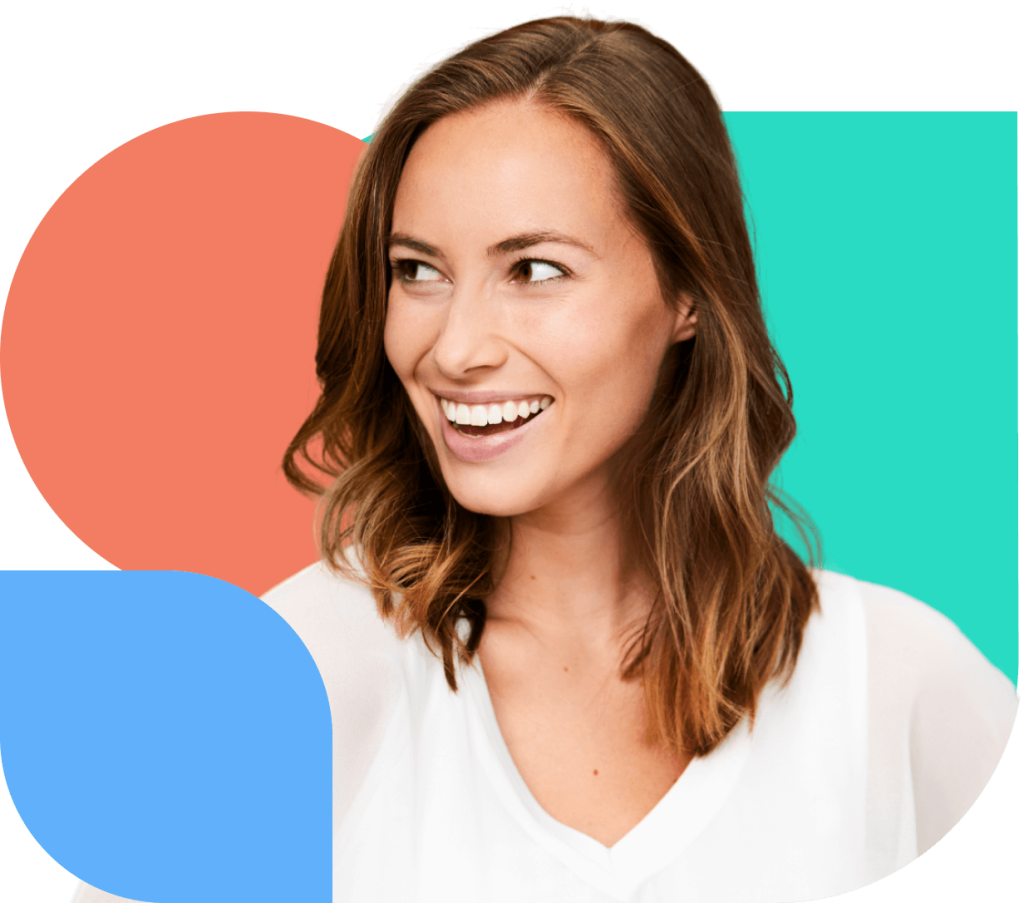 40% more patients convert with monthly payment plans1
Say Hello to Friendly Financing
Drive More Sales With Monthly Payment Plans
We help you remove the cost barrier by marketing procedures on affordable monthly plans. How many potential patients do you miss out on just because they think they can't afford it? It may be more than you think.
The Friendly Way to Pay
We're changing the way patients pay for elective procedures. With PatientFi, financing isn't a last resort—it's the reason patients can get excited about saying yes. And, with our soft credit check patients can see what they're pre-approved for, worry free.
Higher Approval Rates—and for Higher Amounts
We look beyond patients' credit scores to approve more patients than traditional lenders. So, by offering PatientFi, you're giving your patients an option that's more likely to work out in their favor (and yours).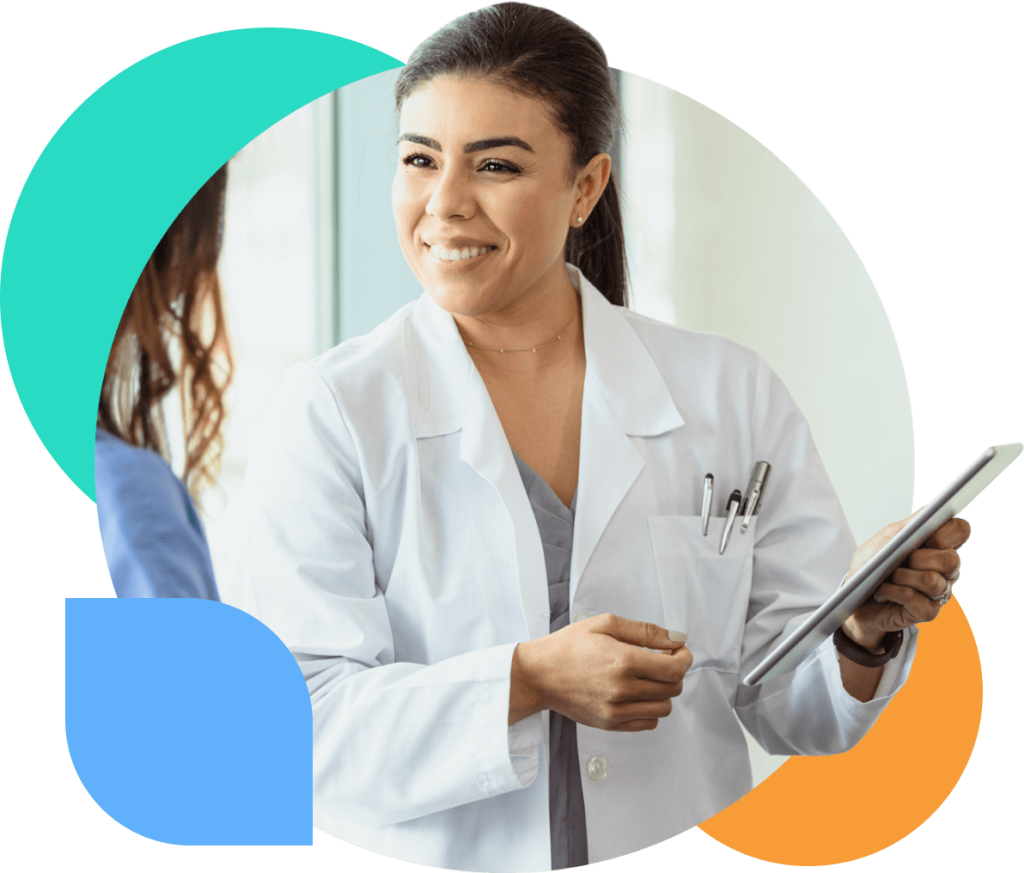 Want to grow your practice?
So do we. Let us show you how.
PatientFi is more than a friendly patient financing platform. We're your strategic partner in driving growth. Interested in exploring the benefits of partnering with us? That happens to be one of our favorite topics.
PatientFi is fully digital and designed around your needs
Our platform is fully digital—no busy paper work, (incredibly) user-friendly, and beautifully streamlined. After all, we're here to make your day easier, so you can focus on what matters most: your amazing patients.
And with our fast, easy enrollment, why not enroll today?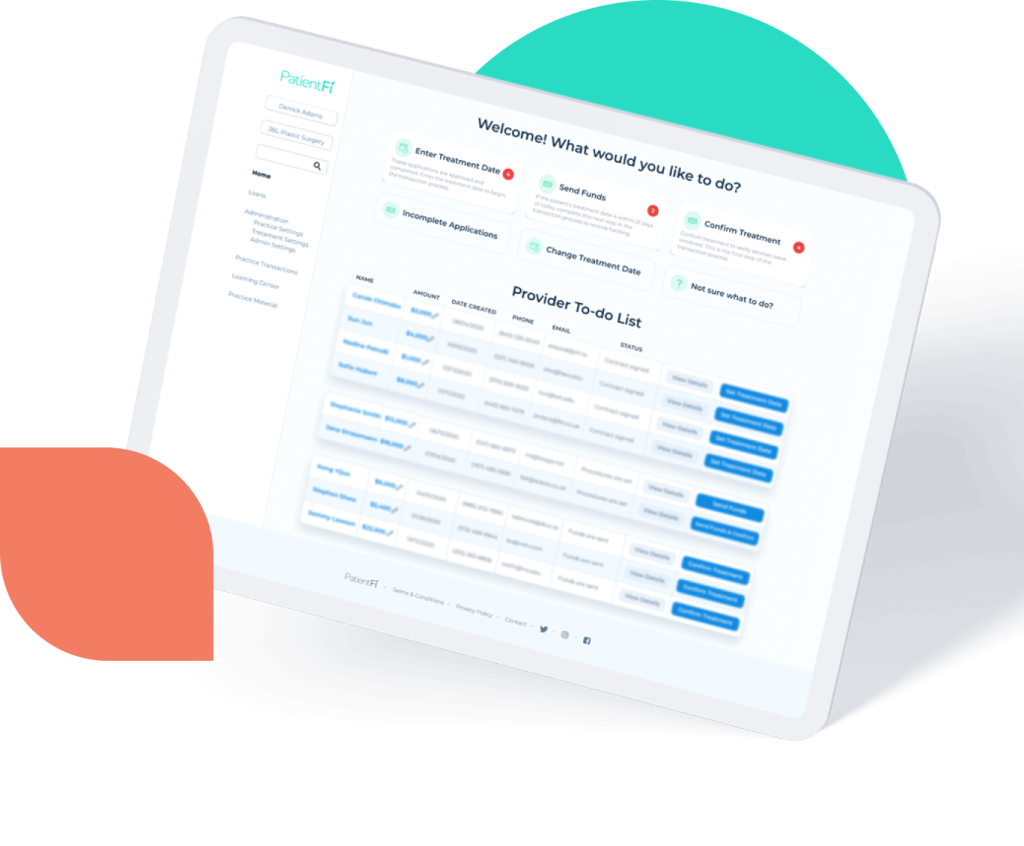 Healthcare Specialties We Serve
Plastic Surgery
Breast Augmentation, Liposuction, Abdominalplasty, Rhinoplasty, Facelift, Buttock Augmentation, Hair Restoration, and More
Cosmetic & Skin
Facial Injectables, Body Contouring, Skin Tightening, Laser Resurfacing, Chemical Peels, Microdermabrasion, Laser Hair Removal, Micro-needling (PRP), and More
Dental
Veneers, Dental Implants, Braces/Aligners, Dentures, Crowns, Teeth Whitening, TMJ, Gum Contouring, and More
Vision
LASIK, Conductive Keratoplasty, Cataract Surgery, Premium Lens Replacement, and More
Fertility
Artificial Insemination (IUI), In Vitro Fertilization (IVF), Donor Eggs and Embryos, Intracytoplasmic Sperm Injection (ICSI), Gamete Intrafallopian Transfer (GIFT), Zygote Intrafallopian Transfer (ZIFT), and More
Hearing
Hearing Tests, Hearing Check-ups, Audiology Appointments, Hearing Devices, Implants, Tinnitus, Hearing Conservation, Earmolds, and More
Other
Rehabilitation Services, Orthopaedic Care, and More